It sounds like a record on repeat but Thomas never stops amazing us with the new things he does everyday. One of the things that's been a great improvement is bedtime! For a while bedtime was a constant fight featuring Thomas fussing for almost two hours before going to sleep around 8 PM. We worked with a sleep consultant and within a week he's sleeping through the night, it is almost magical. I'll say no more on the subject of sleep so we don't jinx ourselves.
We also traveled this weekend to beautiful Park City, UT to visit family. It was a great visit, and Thomas enjoyed spending time with Sarah, Wendy, Chuck, and JD.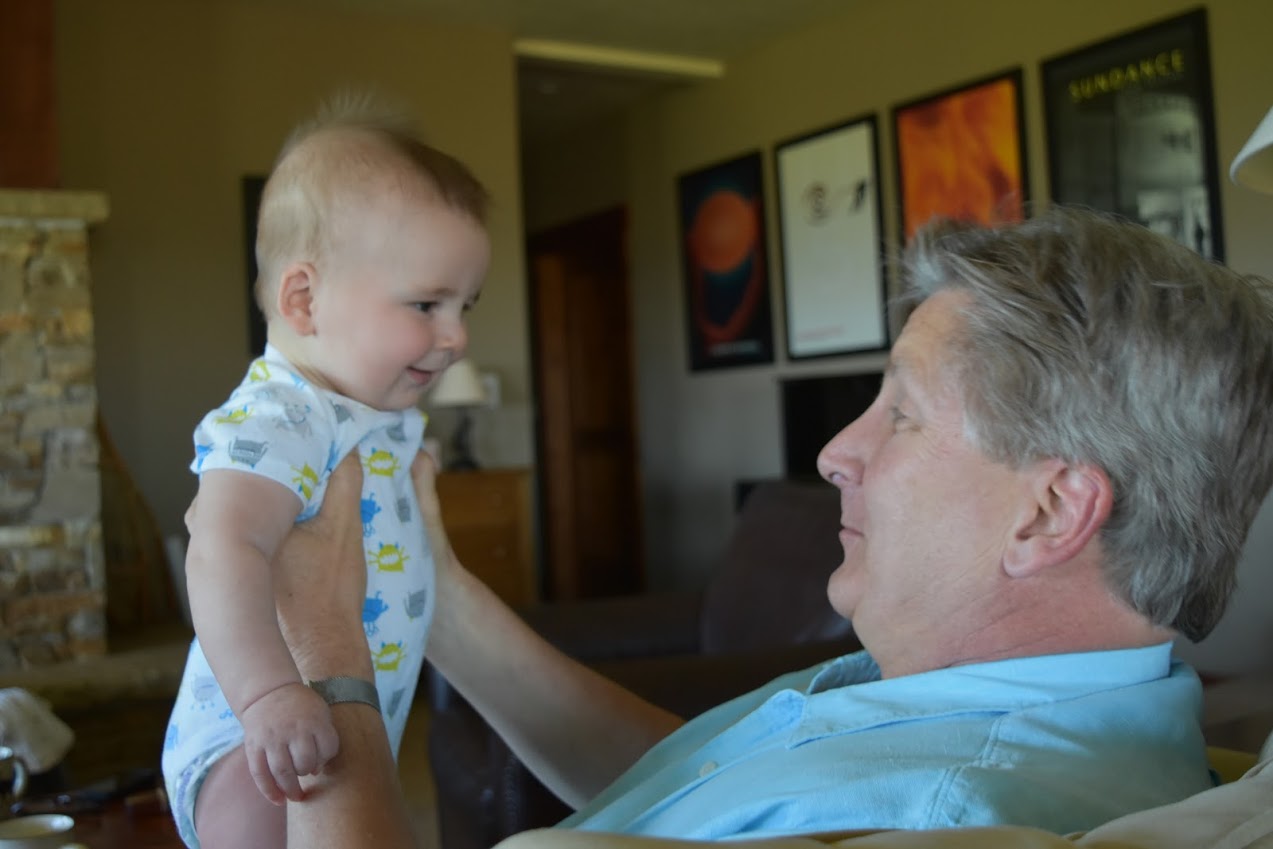 Thomas is also getting more active, almost suddenly he's started bouncing in his bouncy chairs!
And finally - Thomas has started eating solid food!